Your Complimentary
Bx Meeting & Bonus Awaits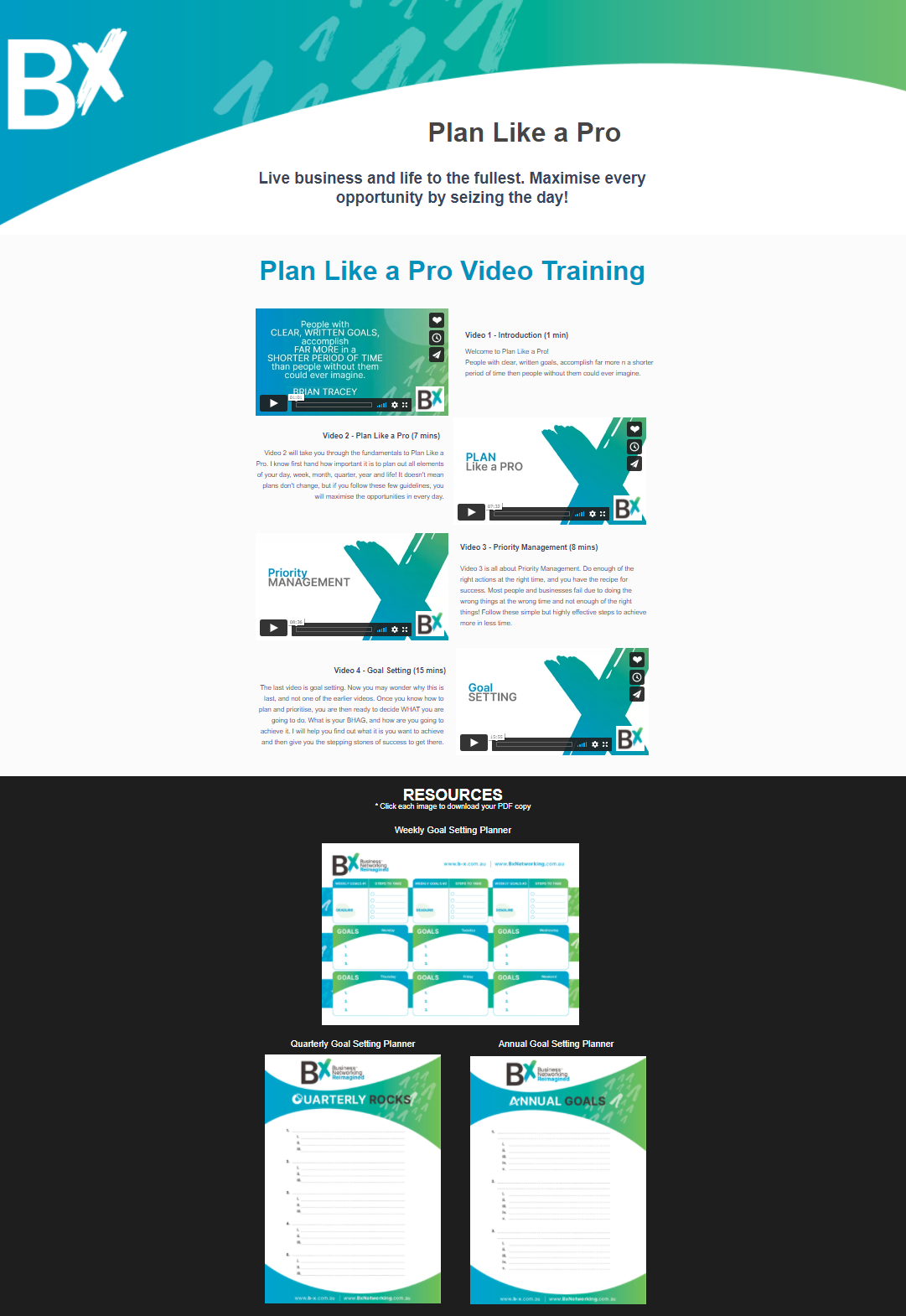 What gets measured, gets done
Every year just slips by quicker and quicker. This is why I have learnt to make the most of every moment, which is why I created my Weekly, Quarterly and Annual Goal Setting Templates. These templates can be downloaded below and will have you smashing out your annual goals and ensuring you Have a Cracker Year!
I have also recorded a quick video series which takes you through how to make the most of each of the templates and also how to set your goals, be sure to check it out, as it will really help you with setting and achieving your goals.
If you always do what you've always done.
You'll always get what you've always got.
It's a great saying, and it really rings true. Think about the results you have achieved in your past. If you want to make this year better, or completely different, you're going to have do do something different. I guarantee you, my goal setting templates will put you on the right path.