A Business xCellence Award Winner for xCeptional Hospitality
Quest North Sydney was crowned the winner in the category of Accommodation, Tourism & Travel at the 2023 Bx Business xCellence Awards.
Delve into the journey of this exceptional business and individuals who have not only achieved xcellence but have also set inspiring examples for others to follow.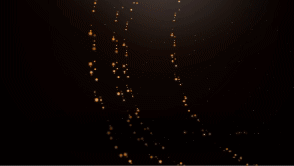 About Quest North Sydney
In the bustling heart of North Sydney, amidst the towering skyscrapers and corporate headquarters, lies a haven of tranquility and excellence that has earned itself a prestigious Business xCellence Award. Quest North Sydney, owned by Joshua and Sam, has carved a niche for itself in the fiercely competitive hospitality industry by offering a truly central and peaceful stay that goes beyond the ordinary.
At first glance, North Sydney might conjure images of a fast-paced business district, but Quest North Sydney is here to prove that there's more to this vibrant city than meets the eye. Joshua and Sam, the proud owners, understand the importance of switching off and enjoying the local treasures. They are passionate about helping their guests explore the nearby rainforest trails, dine at the best restaurants, and unwind at the local bars, ensuring that every visitor experiences the ultimate Sydney adventure.
Quest North Sydney distinguishes itself with 100 modern and well-lit serviced apartments that cater to the needs of both business and leisure travellers. Each apartment is equipped with laundry and kitchen facilities, offering the comforts of home while away. But what truly sets Quest North Sydney apart is its commitment to xcellence and its unique approach to hospitality.
Quest North Sydney's winning formula can be summed up as follows:
Prime Location: Nestled in the heart of North Sydney, Quest provides a strategic and convenient location that caters seamlessly to both business and leisure travelers. This prime location ensures easy access to corporate offices, cultural attractions, and natural wonders.
Personalised Guest Experience: Quest North Sydney transforms each stay into a "home away from home." The staff anticipates and fulfills individual needs and preferences, ensuring that guests feel valued and cared for during their stay.
Resilience in the Face of Challenges: Even amidst challenges like the pandemic, they displayed remarkable resilience. The hotel adapted proactively to ensure the safety and comfort of its guests while maintaining the high-quality service standards it's known for.
Community Integration: It is not just a hotel; it's an integral part of the local community. This fosters authentic connections that enhance the experience for both guests and residents, creating a sense of belonging for everyone who walks through the doors.
Innovation and Modern Amenities: Continuous innovation and modern amenities underscore their dedication to guest comfort, convenience, and satisfaction. The hotel keeps up with the latest trends and technology to enhance the guest experience continually.
xCeptional Team: The passionate and dedicated team at Quest North Sydney embodies the commitment to exceptional service. They go the extra mile to create memorable experiences for guests, ensuring that each visit is special and unforgettable.
Sustainability: Sustainability is at the core of their operations. The hotel implements eco-friendly practices that reflect its responsibility towards the environment, resonating with the values of its environmentally conscious guests.
Business Acumen: With a focus on growth and occupancy rates, Quest North Sydney's consistent success showcases its business acumen and effective strategies in a competitive market.
Positive Guest Feedback: Positive guest feedback and returning patrons attest to the lasting impact of their hospitality, making it the preferred choice for discerning travellers.
Local Partnerships: Through partnerships with local businesses and cultural institutions, Quest North Sydney enriches the overall experience, offering guests a true taste of North Sydney's vibrant community.
In essence, their winning essence is a fusion of personalised service, strategic innovation, community integration, and a commitment to creating remarkable memories for all who visit.
It's not just a hotel; it's an embodiment of xcellence in hospitality that has rightly earned its Business xCellence Award. So, if you're looking for a central and peaceful stay in North Sydney, Quest North Sydney is the place to be, where you'll experience exceptional hospitality beyond your expectations.
Connect with Quest: Website | Facebook | Instagram | LinkedIn
_____________________________________
This article was written by Bx | Business Networking Reimagined for our dynamic community of entrepreneurs, innovators, and founders.
Since 2015, Bx® has helped thousands of businesses create meaningful, long-lasting referral partnerships to unlock an abundance of leads quickly. We do this by ensuring every meeting we run is professional yet fun, and it must follow our award-winning & proven formula, which does not include selling to each other! Our members also have access to world-leading business education resources and live & pre-recorded training programs worth more than $20,000. Start your journey to become the business owner you were born to be by downloading your FREE 4-Part Video Series, "How to Generate Income by Networking," and then opting for a FREE Trial Membership to Bx® (Valued at $199), which includes two complimentary meeting tickets to xperience Business Networking Reimagined for yourself!
Want to unlock the power of referral marketing & get hundreds of quality leads flowing into your business? xplore Bx Business Networking Reimagined today!