Hiring a salesperson alone won't solve your sales challenges.
It's a logical conclusion though, isn't it? 
You have a business, you're an expert at delivering your product or service, and you want more sales.
The idea comes. Let's hire a salesperson because that'll fix our sales problems, right?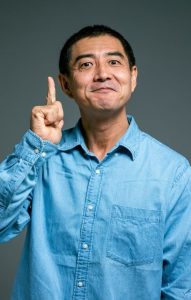 You're thinking, I just want to get on with building my business, and if I can get a salesperson, I won't have to worry about sales so much anymore.
If this is you, don't worry, you're not alone. 
What is the Reality of Hiring a Good Salesperson?
Here's some context on what good salespeople make in Australia:
Business/Sales Development Rep's – who hunt for business and need a hand navigating and closing sales = $60-$75K Base + $10K-$20K Commissions

Account Executives – who navigate sales and close them = $110-$130K Salary + $110K-$300K Commissions

Account Directors – manage the team = $150K-$200K Base + $150K onwards in Commissions
The truth is, it is possible to find a salesperson who can solve all your sales challenges. But they'd most likely require the skill set of being an Account Director, which is a substantial investment, as you can see. 
Specifically, you'd need a cash reserve of three to six months of their salary before they started paying for themselves.
Further, you have the challenge of convincing them it's a better option to work for you than in a reliable, highly paid, low-risk role in a larger business.
And last but certainly not least, they'd need to have a strong understanding of sales for small businesses. Small business sales are challenging with no brand name and fewer resources. It requires higher levels of creativity and comfort with uncertainty to uncover your scalable sales processes.
What Are Your Options? 
So, let's talk about a viable solution for your sales challenge/s.
Scenario 1
Increase your current sales by getting a sales coach or sales expert support. Result? Often slight shifts to your strategy or how you negotiate, price, or qualify leads can directly result in ROI. I've seen single calls result in $5-$10K directly to your bottom line. And that's not counting the ROI of using that strategy in the future.
Scenario 2
Hire a salesperson at the more senior end of the Business/Sales Development Rep level. This will probably cost you $80-$90K in base salary. The key to hiring this level of salesperson and their success is to have the proper support set up for them.
This is where an experienced Sales Manager/account director can close the gap on a part-time/contracted basis. 
You can find them at hourly or day rates for as low as $200 p/h, and you will probably want about 2-3 hours of support from them weekly.
But please, check their background in Sales for Small Businesses because less brand recognition, fewer resources, and the level of creativity required are more challenging than a corporate sales role.
What sort of things are covered by the Sales manager, and do you need their support?
Here's an excellent assessment by Justified Talent (A recruiter specialising in your first Sales Hire): https://justifiedtalent.scoreapp.com/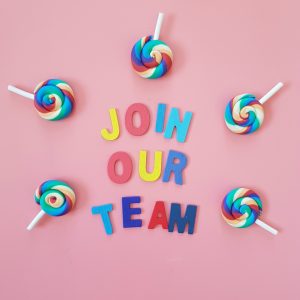 This resource will give you a great list of each area your business has the potential to:
a) Change to make more sales
b) Set up to significantly increase the success chances of hiring your first salesperson
So, I implore you, don't be one of the 48% of small businesses whose first salesperson fails.
Get the support you need!
For support on solving your Sales For Small Businesses, you can reach me here:
pete@petersolway.com 
—
Want to unlock the power of referral marketing & get hundreds of quality leads flowing into your business? xplore Bx Networking today.
Simply book into any of our Online Events as a complimentary guest or find one of your local Face-to-Face Meetings and network over breakfast, lunch or dinner!