As business owners, you are often expected to be the Jack-of-all-trades and lead your business across multiple departments. 
But, on a scale of one to ten, how confident do you feel about taking the lead on employee health & well-being and workplace safety? 
And if an issue or incident was to happen in your business. Do you believe you've covered all bases to protect the interests of your employees and your company?
If you're like most business owners, these questions may be uncomfortable to answer. If that is what you're feeling now, it's perfectly okay. It sounds as though this article may be valuable for you. 
Here, I will provide you with information on Nurse Writers. They are the conduit between your employees and the health industry, relieving you of the pressure to handle a minefield of sensitive and often confusing topics on your own. 
What is a Nurse Writer?
A nurse writer is a nursing professional passionate about educating readers on healthcare topics through their knowledge and experience.
It's their role to sift through the medical and alternative jargon to make sense of it all and present it clearly and engagingly to your employees. 
In turn, this significantly simplifies your life, allowing you, the business owner, to keep up with current trends issues and gives you time back to focus on what's important.   
Hello, I'm Vicki Tate, a Registered Nurse with over 50 years of experience in the medical profession alongside 20 years as an alternative health practitioner. 
There are many areas where my skills can assist your business to flourish and remain injury-free with a healthy, happy, and productive workforce.
What are the benefits to your business?
A nurse-writer who understands your business & customers and regularly contributes to newsletters, staff handouts, and flyers will reduce the unnecessary load on you. 
Current research indicates that workplace wellness programs significantly influence staff's perceived well-being and performance over 18 months (Song, Z . Baicker  K. 2019). A nurse writer will write articles for your employees and customers, promoting a healthy lifestyle and work habits. In turn this will reduce staff turnover—instead increasing productivity, well-being, and sustainability.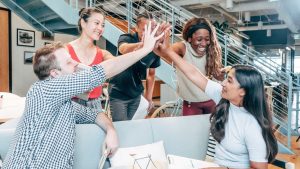 A workplace injury can be extremely costly to any business, can't it? With time off work, expensive treatments, and insurance payouts.
Circumvent future injuries with research including information and policy documents written by a qualified nurse. This will save unnecessary payouts and time lost in the workplace. 
Reduce Stress and Confusion
Stress is a growing concern in many businesses. A nurse-writer will produce pamphlets related to stress, health, hazards, both chemical and physical, directly related to your business. 
Medical terms and current alternative solutions can be confusing. Demystifying and explaining information or simply comparing differing points of view about a subject can instil trust and confidence in your establishment for your customers and staff.  
My skill set and expertise are broader than the usual medical knowledge. As an alternative health practitioner, I use my experience working with Vietnam Veterans suffering with Post Traumatic Stress Disorder (PTSD). I then incorporate holistic health practises that are easy to implement in the workplace while maintaining productivity.
These include mindset, body awareness, posture, core strength, and breathing techniques, to name a few.
For further information, please feel free to contact me today to see if and where I can help you and your business in these critical areas.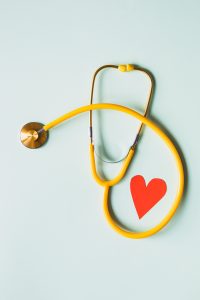 P: +61 429030111
F: https://www.facebook.com/bodyandspinealign
E:
vicki.jae@gmail.com
————-
This article was written by a Bx Member, and published by Bx.
It is just one of the ways in which we support our members to achieve success in their business.
Want to unlock the power of referral marketing & get hundreds of quality leads flowing into your business? xPlore Bx  today.
Simply book into any of our Online Events as a complimentary guest or find one of your local Face-to-Face Meetings and network over breakfast, lunch or dinner!