Do You Have an Idea For a Book, but are Stuck?
This was the reality for Felipe Engineer-Manriquez, Registered Scrum Master's™ and entrepreneur in the construction industry until he hired Bettina Deda. Bettina came on board as the writing coach and editor for his book, Construction Scrum, which has since been released in October 2021.
Many who have an idea for a book often find themselves stuck along the way. If this sounds like you, you'll want to read on and learn about Felipe's journey.
Felipe's Challenges
Before working with Bettina Deda, Felipe Engineer-Manriquez wrote his book one chapter at a time. "I had only a rough outline and around 20,000 words, and I wrote in a diary-like style and without too much thought about the reader," he recalls.
"My vision for this book was to enable project managers, superintendents, and whole project teams in the construction industry to take action to make project delivery easier, better, and faster."
 The main areas Felipe struggled with were:
Clear and consistent tone of voice

How to convey his message in a story narrative

Switching between writing and editing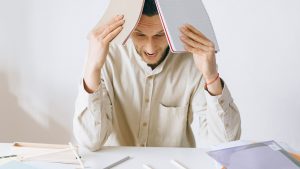 "The constant change between writing and editing my own words was tiring, and I didn't enjoy it."
What Solutions Did Felipe Find?
To kick off the project, Bettina invited Felipe to a Zoom call to learn more about the project scope and determine whether and how she could help him.
"It was effortless working with Bettina. We started with a short Zoom call to make sure we were a good fit for this project and soon determined it would be a win/win situation."
Felipe appreciated Bettina's expert guidance on creating a compelling manuscript that would meet his vision for Construction Scrum.
He appreciated the unfiltered and honest feedback to his first draft. This positively challenged him to improve the manuscript by adding real-life examples the reader could relate to. He also valued being guided along his writing journey towards publication. 
 "What resulted from your advice and coaching made my book extraordinary. The manuscript evolved into a series of stories that transformed the technical aspects of 'What and How' into a practical guide. That helped the reader to get started with Scrum right away.
I stopped feeling like I was walking in the dark and shifted to walking in the sun. We worked as a team, and it made the book project simple and much more fun."
What Results Did Felipe Achieve?
After reading each chapter, Felipe's goal was to take his experiences and make them relatable to a broader audience that would thus be inspired to take action. 
The feedback from readers worldwide has been phenomenal and beyond all his expectations. 
Construction Scrum sells worldwide and has repeatedly appeared on the Amazon best-selling business books list.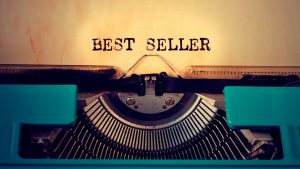 As the most significant reason he would recommend Bettina's writing and editing services. Felipe named her combination of expertise, humour, professionalism, and overall approach to their project.
"I highly recommend Bettina's services to anyone who wants to write a book or needs expert advice for any other business writing to make an impact on their audience."
Are you ready to tell your story? Do you have an idea for a book and don't know how to start?
About Felipe Engineer-Manriquez
Felipe Engineer-Manriquez is a Registered Scrum Trainer™ (RST), Registered Scrum Master™ (RSM), Registered Product Owner™ (RPO), and Registered Scrum@Scale Practitioner™ (RS@SP) in the US. He is also pioneering the use of Scrum in design and construction.
—
Want to unlock the power of referral marketing & get hundreds of quality leads flowing into your business? xPlore Bx Networking today.
Simply book into any of our Online Events as a complimentary guest or find one of your local Face-to-Face Meetings and network over breakfast, lunch or dinner.